EZ-DigiSign Answer Guide to Digital Signage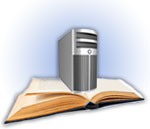 What is Digital Signage?
Digital Signs are computer driven screens that display constantly changing images at locations where customers are making decisions or are receptive to marketing messages. An example would be a 42 inch LCD flat screen in the lobby of a hotel displaying images of nearby restaurants or activities that would be of interest to hotel guests. Other ideal locations could be at banks or doctors offices where customers are waiting. Retail stores, conventions centers, chambers of commerce and such are also prime locations.


Uses of Digital Signage

EZ-DigiSign is easy to set up and maintain because it is based on the Software as a Service (Sass) model and uses standard components. It uses standard, off the shelf hardware that is readily available on-line or at retail stores. Not only that it also uses standard operating systems and web browsers.
Signs can be created with any program that can create HTML pages. This includes MS Office Products, Adobe PhotoShop, Dreamweaver, plus many more. Even Flash elements can be incorporated. EZ-DigiSign comes with its own page building software, EZ-Pagebuilder, for those who want to develop and maintain their pages online.
All signs can be maintained, controlled, and monitored through a web based interface. To make it even better, there is a low start up cost and the scalability is a feature of SaaS business Model.
Selecting the Right Digital Signage


There are many options you can have when it come to finding the right Digital Signage provider for your specific needs. So how can you know which provider is best for you?
Know what you want to advertise

Find out what your provider offers

Compare the providers that fit your needs
Benefits of Digital Signage


With all of it's many uses there also comes many benefits of using Digital Signage to advertise to your target audience. Your Digital Signage is quick and easy to update which means that it will always show the latest advertisements that you want. No more static signs that take too much time and money to change and update. With Digital Signage your signs and advertising are completely dynamic and can be changed in minutes. There are no traditional printing costs associated with Digital Signage which means a more environmentally conscious way to advertise. With Digital Signage your advertising will be more visually appealing than static photos and text by adding animation, video and flash to your ad.
Why is EZ-DigiSign the best digital sign on the market? Oh that's easy...

For starters, traditional digital signs simply rotate slides or pictures in a loop. In order to change the content that displays you have to make new slides, burn it to a DVD, have it sent to you and them finally you get to display the info you want (and hopefully it's still relevant). This outdated method doesn't allow you to be flexible, something the real world demands. However, EZ-DigiSign doesn't use DVD's to display content. Instead, we provide dynamic digital signage that can be changed instantly from any where there is an internet connection.
How do we do this?
The slides that show on an EZ-DigiSign system are actually web pages that rotate. This offers many benefits, one of which is more dynamic 'moving signage' using flash or other programs. Dynamic content has proven to capture and hold attention better then basic static content. With the accessibility of the internet and EZ-DigiSign's easy-to-use online back end system, we've made instant updates to your digital sign not only possible, but simple, and best of all we've put the power in your hands.
"But I don't know anything about building websites?"
You don't need to! Our back end system is friendly to use. Simply upload a file and paste it into a new page, save it and you have a new digital sign! It's simple.
How is EZ-DigiSign useful? What are its practical benefits?
1.) EZ-DigiSign takes the headache out of the printing process by simply eliminating it. By eliminating the printing process you'll save time and money. You'll no longer print something that cost a lot of money and be force to throw it away afterwards because the dates are wrong or the information has changed.
2.) EZ-DigiSign is entertaining for those that have to wait or stand in line. They can be entertained and informed of important information all at the same time!
3.) EZ-DigiSign frees up your man power by displaying answers to frequently asked questions, like pool hours, road and weather conditions, policies, sale information, etc.
4.) EZ-DigiSign exceeds the abilities of basic digital signage by making real-time dynamic content, like weather and news, available .
5.) With EZ-DigiSign being driven from online software, instant updates and new digital signs can be put up from anywhere there is an internet connection.